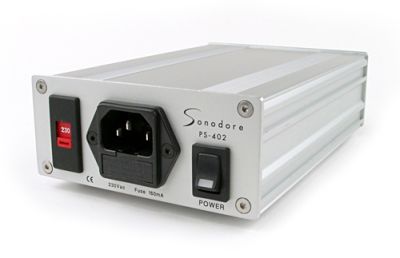 Sonodore Power Supply PS-402 for: RCM-402, CCM-65, BLM-21 and CMA-16
As part of the initial Sonodore philosophy, all microphone models, except
the RCM-402/48V, are 'active' powered via a separate power supply,
instead of using standard phantom power.
Phantom-fed microphones are inherently less suitable for high-quality
audio usage since they work as compressors: when, for instance, high
dynamics are required, strong demands are made on the current supply of
the phantom. As a result, the current supply drops drastically and the
stereo image and frequency response collapse with it.
To avoid this, the Sonodore microphones are available in a version with a
separate power supply which allows a high-grade and exceptionally
low-distortion amplifier to be placed directly in the microphone body.
With active powering, the supply current of the microphones flows through
a separated wire.

Different Sonodore Power Supply models
Upon request, a 3, 4 or more channel power supply is available..
A 19" rack enclosures is also possible.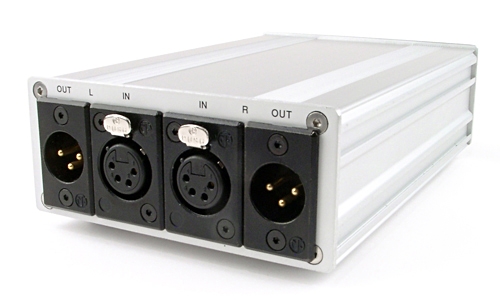 Technical Specifications PS-402
Number of channels: 2
Input: 4-pin XLR female connector
Output: 3-pin XLR male connector
3 Power options:
Fixed 230V (210-240V, 50Hz)
Fixed 115V (105-120V, 60 Hz)
Witch a Switch 115/230V (105-120V and 210-240V, 50/60 Hz)
Power consumption max: 3W
Weight: 1 kg
Dimensions: 108mm × 165mm × 52mm (4.3" x 6.5" x 2.1")
3 channel version: Sonodore Power Supply PS-403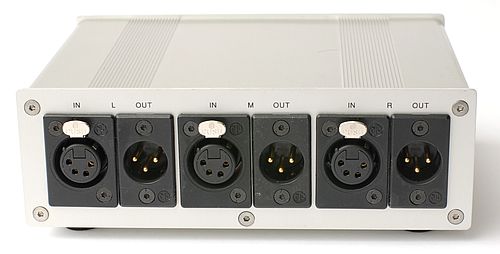 Technical Specifications PS-403
Number of channels: 3
Input: 4-pin XLR female connector
Output: 3-pin XLR male connector
Weight: 1,3 kg
Dimensions: 170mm × 130mm × 60mm (6.7." x 5.1" x 2.4")
Sonodore price list with Mogami cable